Image

Overview
Building on our core values, we are weaving sustainability further into the fabric of our business. We believe a clear and compelling sustainability vision – one that unites our team across geographies, functions, and roles – is a pre-requisite to delivering our maximum positive impact. Our program flows seamlessly from our culture, animating each of our employees' day-to-day work, ultimately enabling us to act swiftly with a single Ares voice.
We pursue an ESG strategy that is designed to address the most material issues to our business, starting with a Corporate Sustainability program – how we lead by example through our own corporate operations – and then scaling through a Responsible Investment program – how we amplify our impact through our investment platform.
We believe that by being a leader for integration of environmental, social and corporate governance factors
in our business, we can in turn drive greater adoption within our investment and portfolio management processes and help create better investment outcomes. Whether it's protecting and growing the capital of our clients, creating long-term value for our shareholders or aligning our interests with business partners, we are committed to supporting sustainable practices that generate positive environmental and social impact – not just now, but for years to come.
Firmwide Strategic Developments
April 2020
Adam Heltzer joined as our Global Head of ESG with an expanded firmwide mandate and direct reporting line to Ares' CEO and President.
May 2020
Defined roles and responsibilities for board and executive-level oversight of ESG program.
1Q 2021
Indhira Arrington joined as our Chief Diversity, Equity & Inclusion ("DEI") Officer to lead DEI activities internally, as well as serve as an advisor to support these initiatives at portfolio companies.  
Michelle Armstrong joined as our Global Head of Philanthropy to lead our philanthropic initiatives and further align our business activities with firmwide efforts. 
Our Sustainability Vision
By understanding and acting on our numerous levers of influence, we aim to capture the full potential of sustainability and deliver an impact equal to our global platform. Our aim, in turn, is to catalyze a similar level of ambition and urgency among our full range of stakeholders.
Image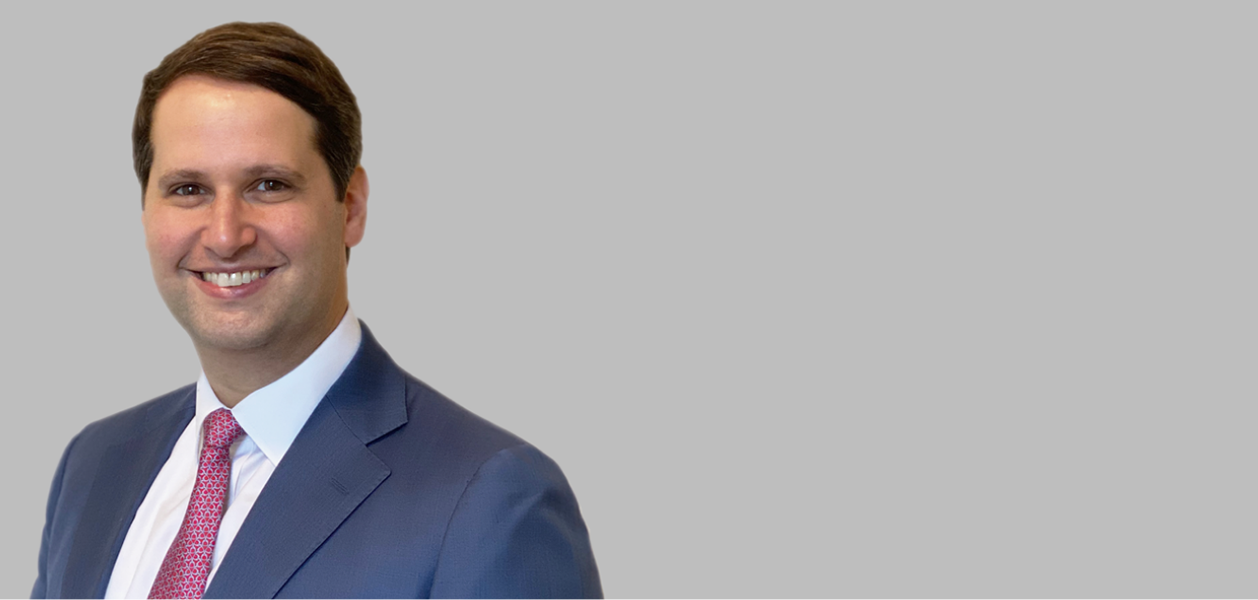 ''
In the years ahead, the differentiated ESG program will be the one that embeds itself in the heart and mind of every employee, informing their daily work. Our aspiration is when someone asks 'who is responsible for ESG?' we all will raise our hands.
---
Global Head of ESG
The Issues that Matter Most to Us
We believe a good sustainability program starts by identifying material issues — those important to both stakeholders and the success of our business.
We identified our material issues based on what we deemed most important to our stakeholders and most significant to our long-term performance.
We intend to perform this assessment annually to ensure that our strategy is informed by issues we believe are most critical to our continued success.
Corporate Sustainability
How we lead by example through our own corporate operations
Responsible Investment
How we scale our sustainability practices throughout our investment platform
Mobilizing an entire investment platform to act on a clear ESG vision requires a deliberate approach to governance.  
In 2020, we explicitly laid out our thinking on ESG governance by clarifying the respective roles of our 
Board of Directors, Executive Management Committee, ESG Team, the groups of ESG Champions embedded in each investment strategy as well as the front-line investment and portfolio management professionals. Through this model, we collaborate firm-wide to tailor our ESG strategy to each investment group and drive ownership and accountability across the platform. 
Board of Directors and Executive Management Committee + ESG Team
Roles & Responsibilities
The Executive Management Committee conducts an annual review of the ESG Team's business plan as prepared by the ESG Team.
Accountability
The Executive Management Committee ensures that we maintain a platform-wide, strategic, long-term ESG business plan.
The ESG Team executes on a business plan designed to seek to deliver value to Ares and our stakeholders.
ESG Team + ESG Champions
Roles & Responsibilities
The ESG Team defines the ESG objectives, implementation steps and processes for our investment platform.
The ESG Team partners with designated ESG Champions to adapt the platform-wide approach to the bespoke dynamics inherent to their investment strategy
Accountability
The ESG Team enables each strategy to develop a tailored ESG implementation plan.
The ESG Champions author an ESG integration approach that is practical and bespoke to the underlying strategy. ESG Champions refine the approach over time.
ESG Champions + Investment Committees + Investment and Portfolio Management Teams
Roles & Responsibilities
With technical support from the ESG Team, ESG Champions serve as a local resource within each strategy and review the ESG integration plan annually for priority improvements.
Investment Committees and Teams review the outputs of ESG integration steps throughout the investment lifecycle.
Frontline investment and portfolio management professionals execute ESG-related tasks on a deal-by-deal basis.
Accountability
ESG Champions ensure quality and fulfillment of ESG integration outputs.
Investment Committees ensure implementation at the fund level.
Investment and portfolio management professionals ensure implementation at the individual deal level.
Observations from Our ESG Champions
Brooke Epstein
Credit Group, New York
"We've worked closely across the Direct Lending platform to more systematically embed ESG considerations at various stages of our investment process and measure key metrics. With our updated process and new tools, we are able to better apply diligence and quantify ESG risks resulting in an improved relative value lens when evaluating our investments." 
Abraham Zilkha
Private Equity Group, Los Angeles
"We have taken a markedly different approach to ESG in 2020. The strategy refresh was led by a diverse set of my investment team colleagues versus being siloed with one dedicated ESG person. ESG is shifting from being a set of individual initiatives to being woven into the fabric of our culture."
Janine Schumann
Real Estate Group, London
"Similar to many of my colleagues, ESG is an important topic to me, which is why we enthusiastically volunteered to be part of the Real Estate ESG Champions. We all recognize the potential we have to make a difference but need to equip ourselves and our colleagues with the systems and the tools to drive the change consistently and systematically."
Image