Download
May 24 / 2023
May 24 / 2023
Full Year
Image

Overview
Building on our core values, we are weaving sustainability further into the fabric of our business. We believe a clear and compelling sustainability vision – one that unites our team across geographies, functions, and roles – is a pre-requisite to delivering our maximum positive impact. Our program flows seamlessly from our culture, animating our employees' day-to-day work, ultimately enabling us to act swiftly with a single Ares voice.
We pursue an ESG strategy that is designed to address the most material issues to our business, starting with a Corporate Sustainability program – how we lead by example through our own corporate operations – and then scaling through a Responsible Investment program – how we amplify our impact through our investment platform.
We believe that by being a leader for integration of environmental, social and corporate governance factors
in our business, we can in turn help drive greater adoption within our investment and portfolio management processes and help create better investment outcomes. Whether it's protecting and growing the capital of our clients, creating long-term value for our shareholders or aligning our interests with business partners, we are committed to supporting sustainable practices that generate positive environmental and social impact – not just now, but for years to come.
Enablers of Success
Accelerating impact across our Corporate Sustainability and Responsible Investment activities requires a multi-year focus on the foundational elements of a robust and vibrant ESG program: 1) Embedding ESG into our culture by activating our global employee base to shape our priorities and drive implementation, 2) Increasing transparency through data by translating our qualitative objectives into more quantitative goals, and 3) Expanding our spheres of influence through external partnerships and collaborative cross-industry problem solving.
While the specific activities under these headings may change from year to year their role as key enablers of sustained impact will not.
Embedding ESG into Our Culture
After creating a distributed resource model of 120+ ESG champions across our investment strategies and corporate functions in 2020, we began to add dedicated ESG specialists by line of business. We believe a combination of the two — ESG specialists partnering with homegrown ESG champions — is the best way to integrate ESG within each team's culture.
Increasing Transparency Through Data
While 2020 was a year for defining the data collection needs for each ESG integration plan, 2021 was the year of more systematic collection and analysis of that data. Throughout this report you will see more data across both our Corporate Sustainability and Responsible Investment sections, an effort that we plan to expand in future report
Engaging with Like-Minded Partners to Move Our Industry Forward
Just as we focus on accelerating the impact we can achieve directly, we know that longer-lasting systemic change will only happen through partnering with other like-minded firms, shareholders, limited partners, industry associations, and non-profits, among others. In 2021 we launched industry initiatives with traditional competitors and supported other programs that we feel have the potential to transform ESG practices across private markets.
Image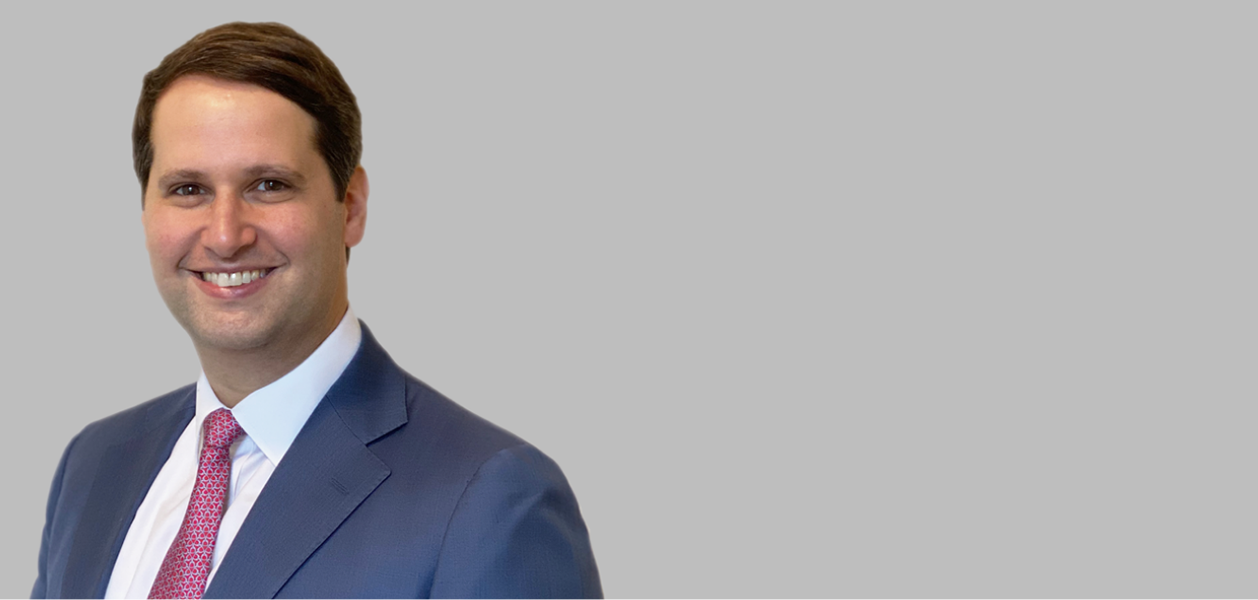 ''
In the years ahead, the differentiated ESG program will be the one that embeds itself in the heart and mind of every employee, informing their daily work. Our aspiration is when someone asks 'who is responsible for ESG?' we all will raise our hands.
---
Global Head of ESG
The Issues that Matter Most to Us
We believe a good sustainability program starts by identifying material issues — those important to both stakeholders and the success of our business.
We identified our material issues based on what we deemed most important to our stakeholders and most significant to our long-term performance.
We intend to perform this assessment annually to ensure that our strategy is informed by issues we believe are most critical to our continued success.
Corporate Sustainability
How we lead by example through our own corporate operations
Responsible Investment
How we scale our sustainability practices throughout our investment platform
Mobilizing an entire investment platform to act on a clear ESG vision requires a deliberate approach to governance.  
In 2020, we explicitly laid out our thinking on ESG governance by clarifying the respective roles of our 
Board of Directors, Executive Management Committee, ESG Team, the groups of ESG Champions embedded in each investment strategy as well as the front-line investment and portfolio management professionals. Through this model, we collaborate firm-wide to tailor our ESG strategy to each investment group and drive ownership and accountability across the platform. 
Board of Directors and Executive Management Committee + ESG Team
Roles & Responsibilities
The Executive Management Committee conducts an annual review of the ESG Team's business plan as prepared by the ESG Team.
Accountability
The Executive Management Committee ensures that we maintain a platform-wide, strategic, long-term ESG business plan.
The ESG Team executes on a business plan designed to seek to deliver value to Ares and our stakeholders.
ESG Team + ESG Champions
Roles & Responsibilities
The ESG Team defines the ESG objectives, implementation steps and processes for our investment platform.
The ESG Team partners with designated ESG Champions to adapt the platform-wide approach to the bespoke dynamics inherent to their investment strategy
Accountability
The ESG Team enables strategies to develop a tailored ESG implementation plan.
The ESG Champions author an ESG integration approach that is practical and bespoke to the underlying strategy. ESG Champions refine the approach over time.
ESG Champions + Investment Committees + Investment and Portfolio Management Teams
Roles & Responsibilities
With technical support from the ESG Team, ESG Champions serve as a local resource within strategies and review the ESG integration plan annually for priority improvements.
Investment Committees and Teams review the outputs of ESG integration steps throughout the investment lifecycle.
Frontline investment and portfolio management professionals execute ESG-related tasks on a deal-by-deal basis.
Accountability
ESG Champions ensure quality and fulfillment of ESG integration outputs.
Investment Committees ensure implementation at the fund level.
Investment and portfolio management professionals ensure implementation at the individual deal level.
Observations from Our ESG Champions
Lisa Trolsen
Managing Director, Alternative credit
"Our ESG efforts hold us equally accountable to each other as a team of investors with diverse backgrounds from different communities, as much to our diverse client base. I find it personally fulfilling that my views and perspectives are an influential part of the investment process, helping drive better outcomes for both our client base and society."
Keith Derman
Partner, Co-Head of Infrastructure Opportunities
"We believe early engagement is key. Community relations and stakeholder management are important ESG considerations that are identified early in the investment process and carefully monitored. As part of this effort, we work with the management teams to ensure comprehensive processes have taken place, or will take place, to address local concerns, and solicit feedback from stakeholders, in addition to our environmental review process."
Bill Benjamin
Partner, Head of Real Estate
"ESG is one of the key considerations as we seek sustainable value for our investors. Our achievements in 2021 included advancing our decarbonization plan via energy management pilot tests and expanded data collection, and enhancing ESG screening in due diligence."
Image